Honeywell issued an Immediate Mandatory Inspection Notice for users of Miller® MightEvac and MightyLite Self-Retracting Lifelines. Any University unit in possession of this equipment must read the inspection notice and carefully follow the instructions. Failure to do so many result in serious injury or death.
Honeywell has identified a potential issue with reworked brake components on specific model numbers that may cause the products to not operate to specification. The inspection notice steps include:
Step 1: Look for the model number on the product label and date of manufacture.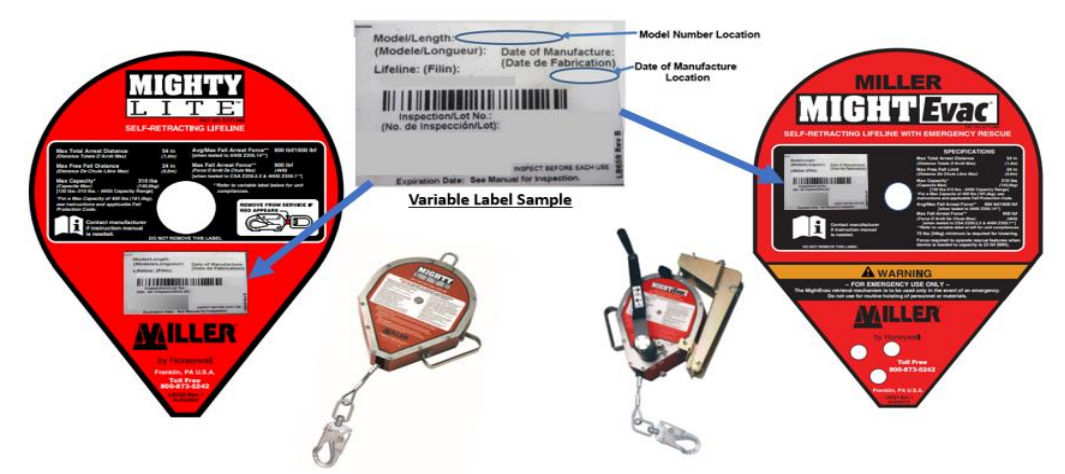 Step 2. If the model number is listed in Table 1 and the equipment was repaired between 9/1/2019 and 3/5/2021, perform the pre-use inspection of the braking mechanism as described in the inspection notice.
In the event of a malfunction, or if you have any questions, please contact Honeywell Repair Center at 1.800.873.5242 (option 5) or email hsprepairs@honeywell.com.