Stormwater management
Stormwater is water from storm events, either rain or snowmelt, that flows over the ground and enters the nearest surface water body. On campus, stormwater falls on buildings, roads, parking lots, sidewalks, loading docks and landscaped areas. Some of it soaks into the ground, but most of it flows to the nearest storm drain. Runoff may contain high levels of contaminants such as suspended sediment, nutrients, heavy metals, pathogens, toxins, oxygen-demanding substances and trash. Urban storm water runoff has been identified as a major problem for water quality nationwide.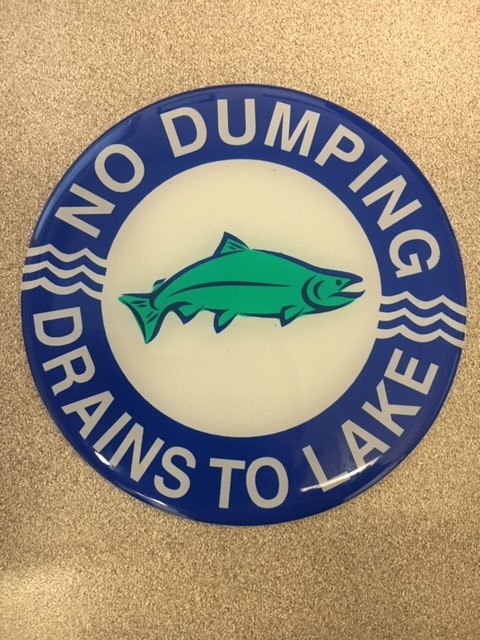 Storm drains on the Seattle campus and at UW Bothell drain directly into Portage Bay and Lake Washington. Storm drains at UW Tacoma drain directly into the Puyallup River, a salmon corridor. Storm drains marked with the words "NO DUMPING - DRAINS TO LAKE" and a picture of a fish indicate that drainage goes directly into a salmon corridor.
The UW has established Stormwater Management Programs to manage separate storm drainage systems across jurisdictions. The programs are designed and implemented to reduce the discharge of pollutants from the stormwater system to the maximum extent practicable to protect water quality. Students, staff, faculty and the community are welcome to provide suggestions for these programs, as the stormwater plans are updated annually. The Operations and Maintenance Plan details procedures for protecting storm water quality.
Read the annual stormwater reports:
If you have any comments, suggestions or questions on these programs or stormwater management at the UW, please email chmwaste@uw.edu or call 206.616.5835.