Reporting requirements
University units and personnel are required to report the following:
Suspected or confirmed cases of COVID-19; this includes any infected individual who has spent time in a University location, including, but not limited to, all individuals whose healthcare provider has suspected or confirmed COVID-19 infection, and anyone who has tested positive for COVID-19, even if they have no symptoms.
Close contact with individuals who have COVID-19; this includes being within 6 feet of a person with COVID-19 for a cumulative total of at least 15 minutes during a 24 hour period (even if bother persons were wearing face coverings), living with or caring for a person who has COVID-19, or having direct contact with infectious secretions (e.g., being coughed on, kissing, sharing utensils).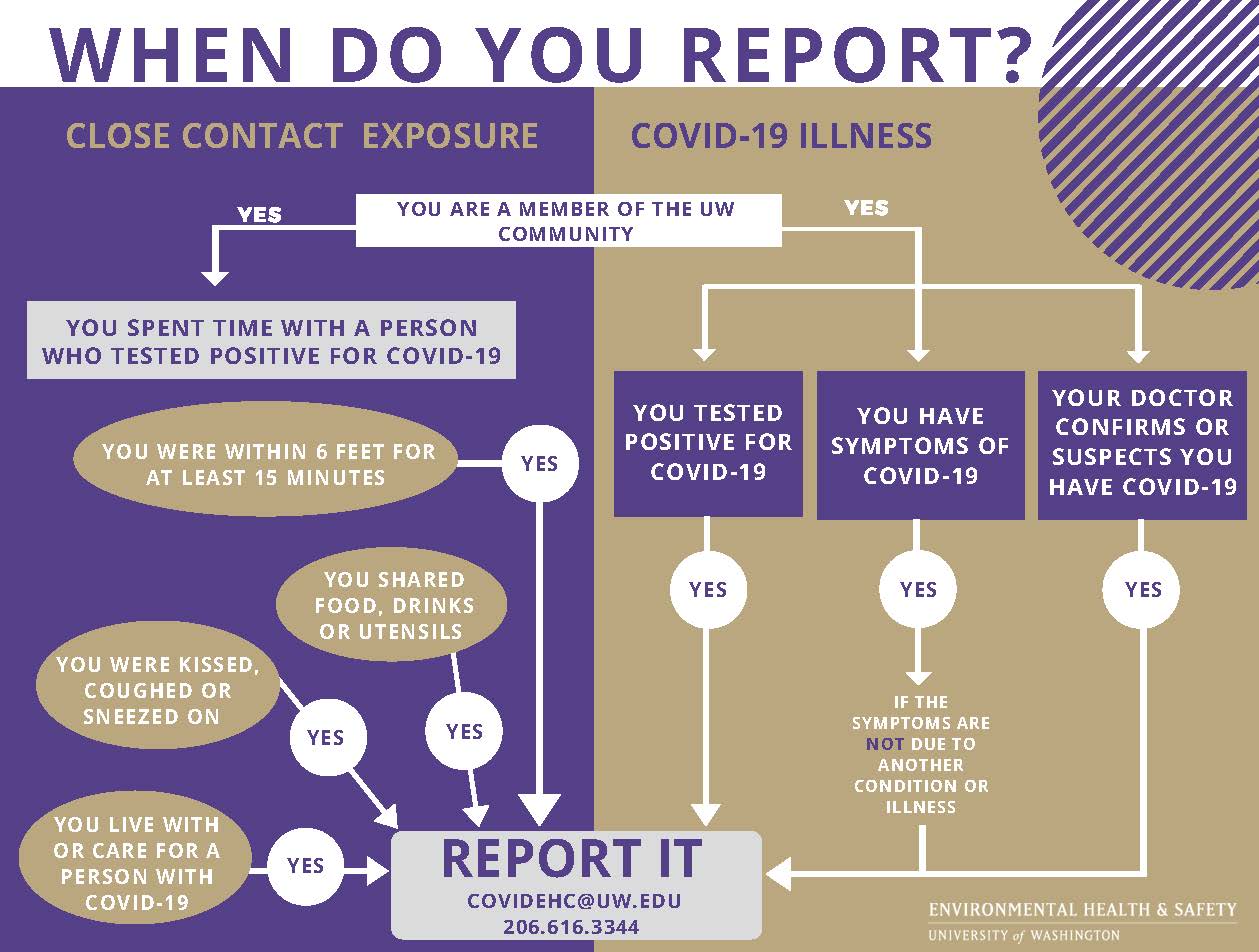 View the graphic When Do You Report? for more information about reporting requirements.
Faculty, staff and students on the Bothell, Seattle and Tacoma campuses should contact the EH&S COVID-19 Response and Prevention Team at covidehc@uw.edu or 206.616.3344.
UW medical center personnel should contact their respective employee health group.
All reports of positive test results among UW community members received by EH&S are reported on the University's COVID-19 Case Tracking Dashboard page. The identity and personal information of individuals who test positive for COVID-19 is protected and not released to the public.