March 21, 2023 - The U.S Food and Drug Administration (FDA), along with Centers for Disease Control and Prevention (CDC) and state and local partners, are investigating a foodborne hepatitis A outbreak in Washington. 
On March 17, 2023, the FDA and Washington State Department of Health (DOH) shared the manufacturer's recall of frozen organic strawberry products and a frozen tropical organic fruit product containing strawberries due to potential for hepatitis A contamination. These products had been distributed to major food retailers in Washington, including Costco, PCC, and Trader Joe's. Recalled product photos, UPC codes and Best By dates on packaging are included on the FDA recall website. FDA's investigation is ongoing; additional products might be recalled in the future. 
Hepatitis A is a contagious liver disease that results from exposure to the Hepatitis A virus, including from ingestion of contaminated food or water. Illness can occur within 15 to 50 days of exposure. Symptoms of hepatitis A infection include fatigue, abdominal pain, jaundice, vomiting, fever, dark urine and pale stool. In some instances, particularly in children under the age of six, hepatitis A infection may be asymptomatic.
University food establishments have been notified of the recall and have checked their present inventories to ensure recalled products are not included in sale or service. 
What should consumers do? 
Check freezers for the recalled frozen organic strawberries or fruit blend products (listed above and shown below). Check the brand, lot number, and Best By date to see if the product has been recalled. If found, dispose of the recalled product or return it to the store where it was purchased. Do not eat these products.
People who have been fully vaccinated for hepatitis A (two doses of vaccine separated by at least 6 months) usually have immunity and will not get sick even if they ate the recalled strawberries. Individuals who are not vaccinated against hepatitis A and ate the recalled strawberries in the previous 50 days could be at risk of infection.
If you (or someone in your household) have eaten the recalled products:
In the past 14 days; contact a healthcare provider for guidance. Inform the provider that a recalled product was eaten in the past 14 days. You may be able to receive treatment to prevent infection with hepatitis A. 
Between 15 and 50 days ago; you could still be at risk of infection and should watch for the symptoms of hepatitis A infection. 

Contact a healthcare provider if symptoms develop, and inform them that you have eaten a product that was recalled because of hepatitis A. 
If you ate a recalled product and develop symptoms, do not attend childcare, and do not work in a childcare, food service or healthcare setting until you have been assessed. 
Household members of persons with hepatitis A infection should ask their healthcare provider about treatment to prevent hepatitis A infection.
Recalled product photos, UPC codes and Best By dates on packaging are included on the FDA recall website and shown below.
Simply Nature brand packaging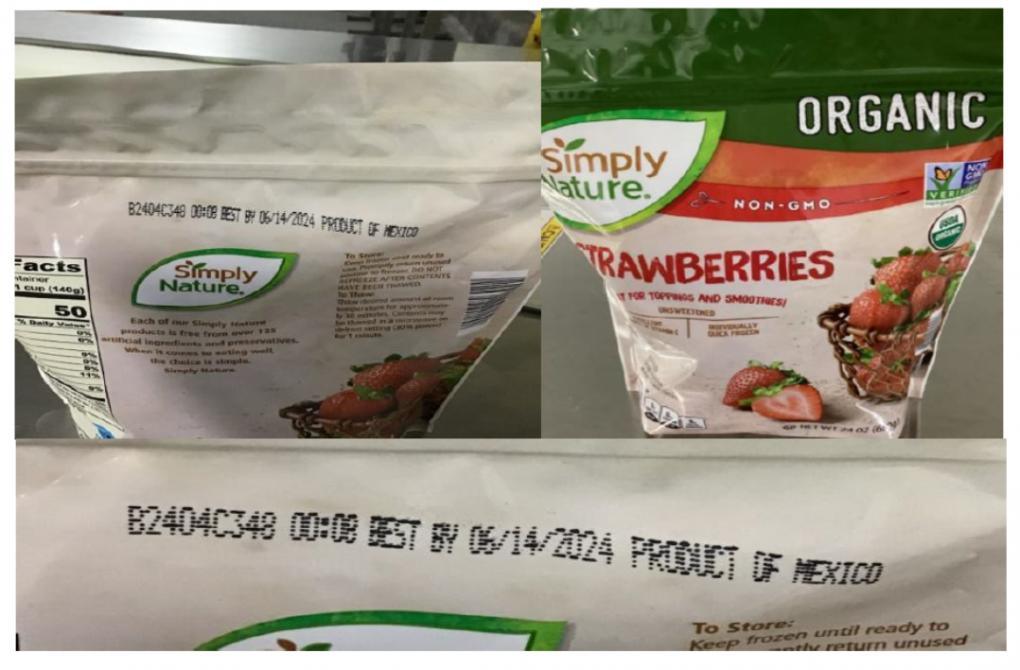 Vital Choice brand packaging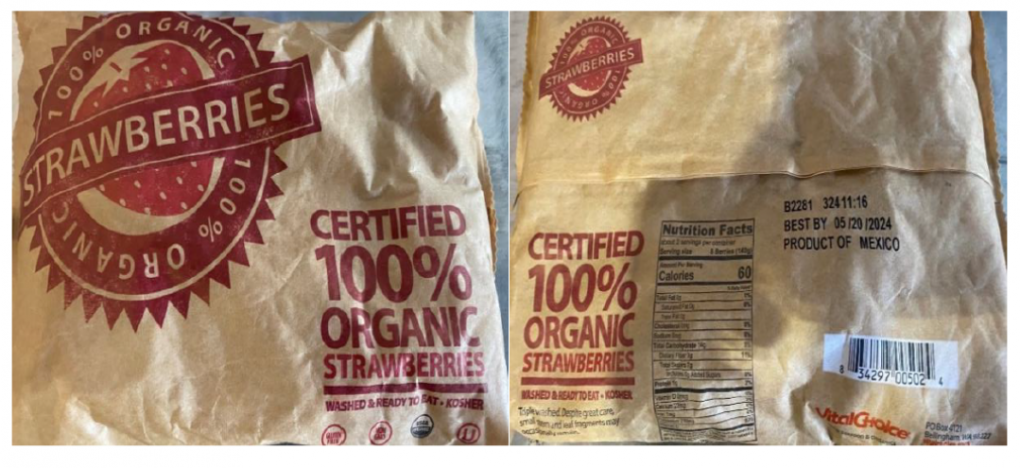 Kirkland brand packaging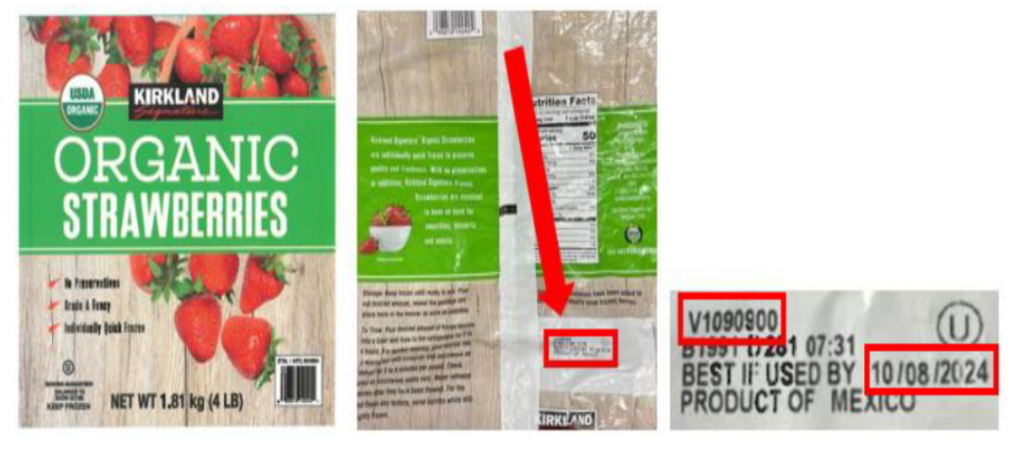 Made With brand packaging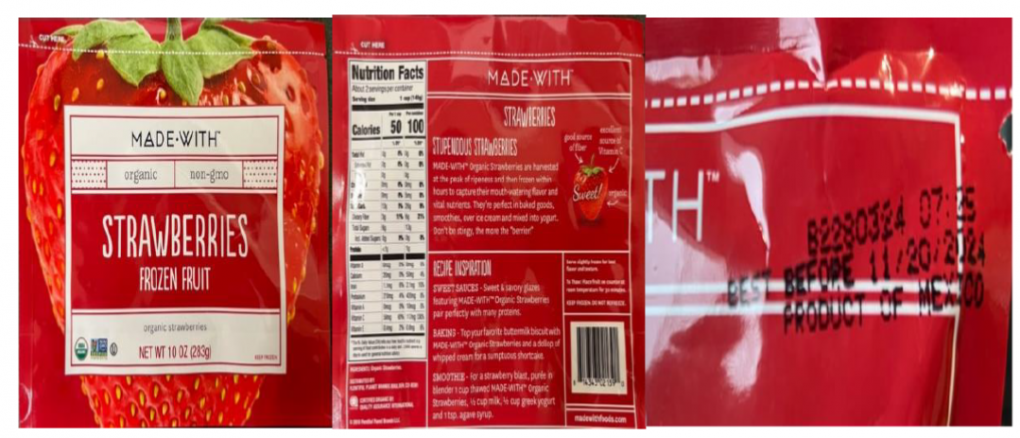 PCC brand packaging

Trader Joe's brand packaging