On December 9, 2019, EH&S hosted the Laboratory Safety Awards & Innovation Event to share new practices developed to enhance the culture of safety in UW research and teaching labs. Executive Director of Health Sciences Administration, Dave Anderson gave the opening speech, and Katia Harb, Senior Director of EH&S, gave the closing remarks. Research leaders presented innovations instated in their labs and departments to improve safety practices and safety training completion.
Innovative ideas put into action to address safety issues include:
    Using software applications for chemical hygiene plans, risk assessment, and equipment tracking
    Creating internal safety teams to discuss safety-related issues, standardize safety practices, and review policies
    Rotating self-inspections within lab groups and with neighboring labs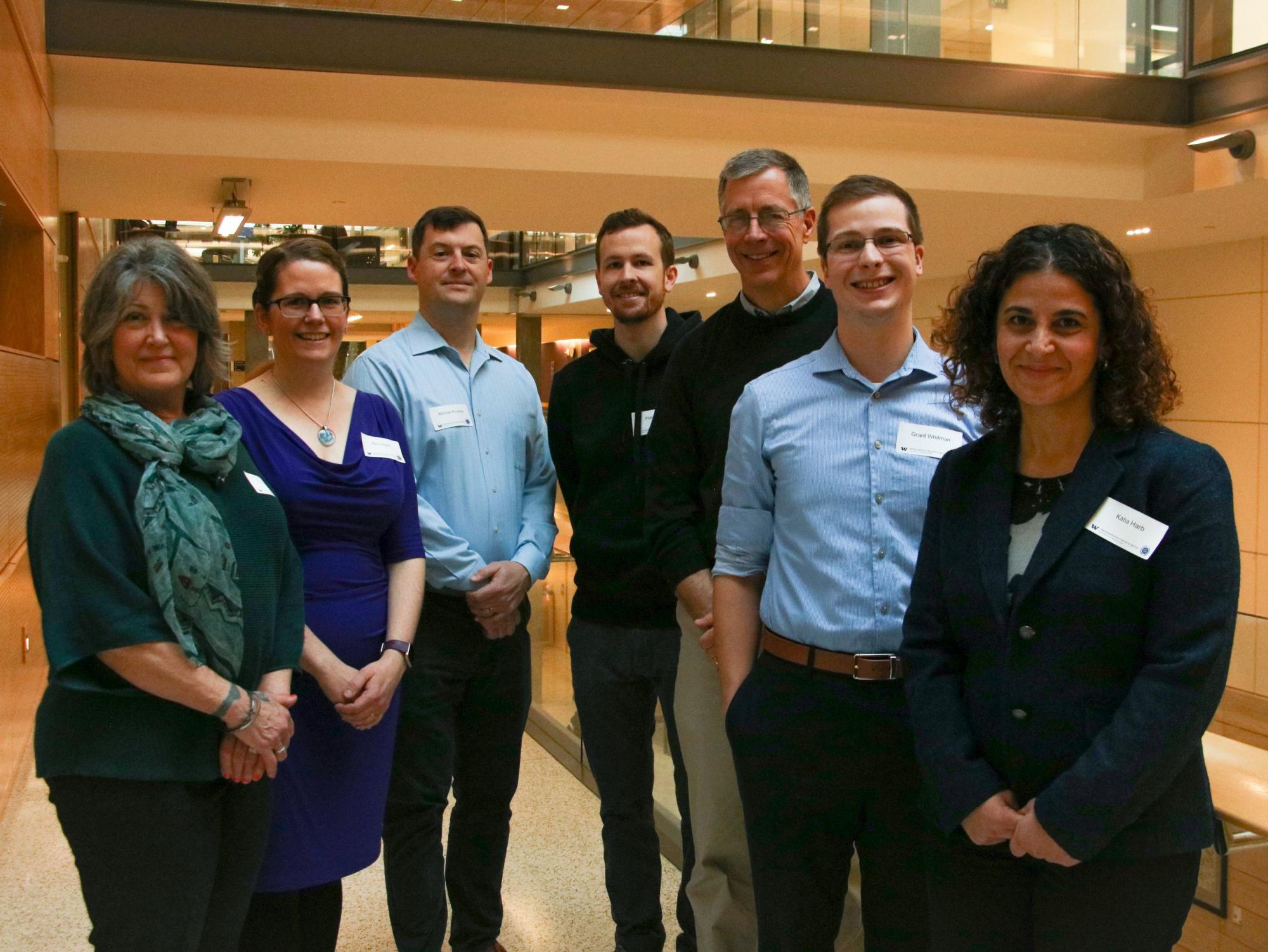 The labs recognized with the Pack Leader award have all achieved meeting safety expectations, but they have also engaged in enhancing the culture of safety within their lab by being proactive about addressing safety concerns, responding to survey reports, reporting incidents, and using the safety resources available on our campus as needed. They demonstrate what it means to make safety part of their daily work in addition to all their other responsibilities, activities, and challenges.
This event is the first time that EH&S is recognizing departments with a safety award, and it is an opportunity to acknowledge departments that are fostering a strong culture of safety in their labs. Strong safety culture requires participation from all individuals. These departments engage with EH&S on safety issues at multiple levels, from chairs to administrators to the PIs, and most if not all of their labs are meeting safety expectations on their surveys. These are our Top Dawgs in Safety this year.
Over 100 researchers, students, chairs, deans, UW executives and EH&S staff members participated.
This year's award winners for Top Dawgs in Safety are:
    Department of Physics
    Department of Global Health
   Department of Chemical engineering
    Department of Aquatic & Fisheries
    Department of Obstetrics & Gynecology
    Department of Pediatrics
    Department of Anesthesiology
This year's award winners for Pack Leaders in Safety are:
    David Ginger
    Gerard Cangelosi
    Jonathan Posner
    Eric Steig
    Charles Chavkin
    Manuel Ferreira
    Santica Marcovina
    David Symon
    Anna Groat-Carmona
View the posters and presentation slides from the event.
For more information about laboratory safety, please visit the Laboratory Safety page.