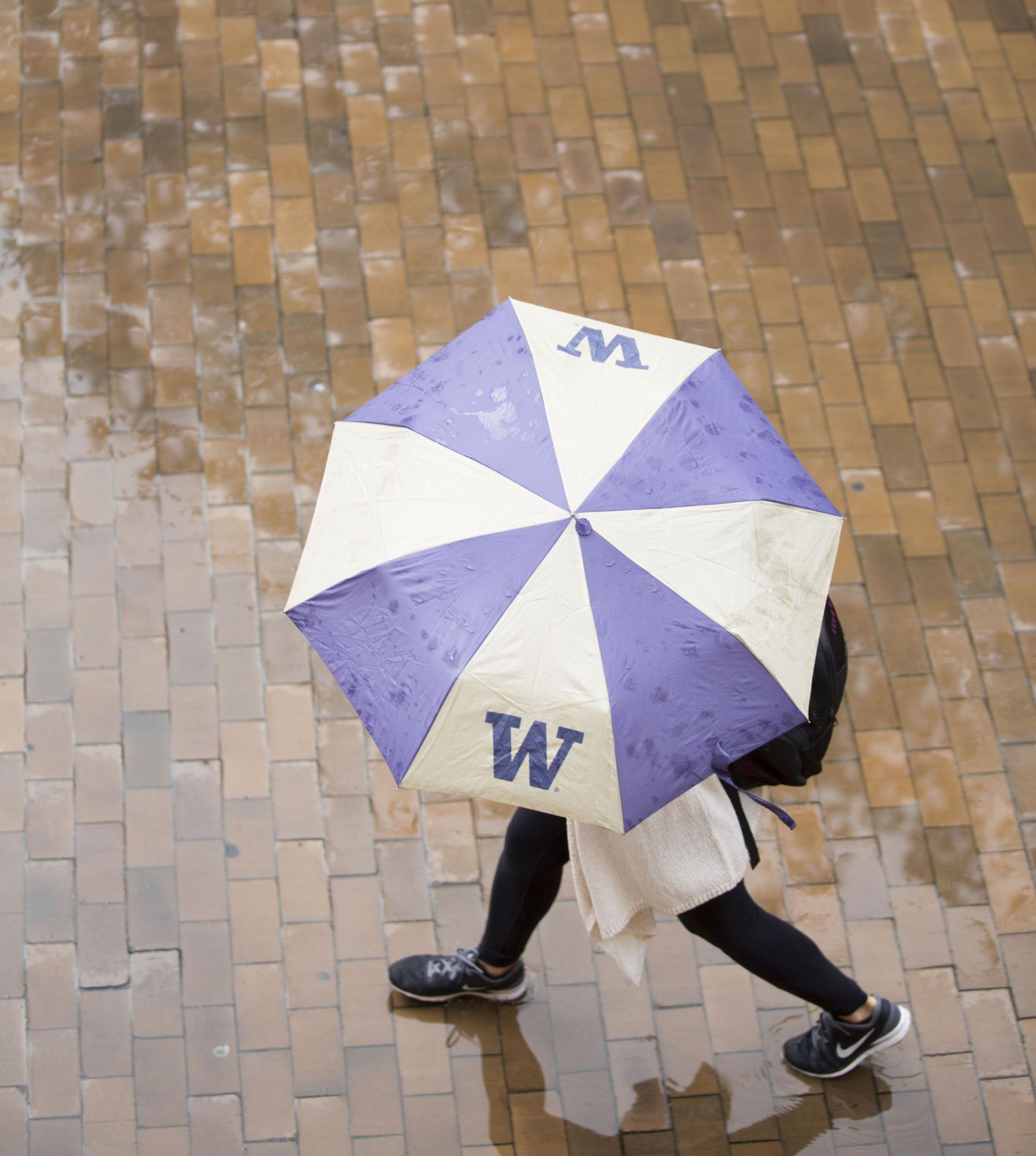 Slips, trips and falls are leading causes of injury at the UW.
A slip, trip or fall can have a serious impact on a person's health and well-being.
Avoid slips, trips and falls in wet weather
Use handrails when walking on stairs.
Use well-lit pathways or carry a flashlight for use in dark places.
Wear comfortable, slip-resistant shoes.
Use a cart and take the elevator when carrying large items.
Stay focused and alert.
Put your cell phone away when you're on the move.
Use walkways and pedestrian paths.
Wipe your feet on a mat when entering a building during wet weather.
Store your wet clothes and umbrella away from walkways.
Slips, trips and falls tend to be more frequent in rainy or icy weather, in darkness, when walking on uneven surfaces, when there are cords or items left on the floor, when we're hurrying or not paying attention to our surroundings. Any combination of these increases the risk of an injury. Review the risk factors below and consider how you can reduce your chances of slipping and tripping.
Report unsafe conditions
Reports of unsafe conditions help us identify areas where accidents are likely to occur so we can work to prevent future incidents. Unsafe conditions can be reported anonymously on our website using the Report a Concern form, where users can include a description and upload photos. Every report helps us identify potential hazards and take steps to keep our campus safe.
For more information, please contact the Environmental Health & Safety Department at 206.543.7262 or ehsdept@uw.edu.