Keep these two posters in an easily accessible location in your workspace.
Spill Response poster (NEW)
EH&S has a new Spill Response Poster that instructs you what to do in the event of a radiological, chemical or biohazardous spill. For all spills, you should S.W.I.M.: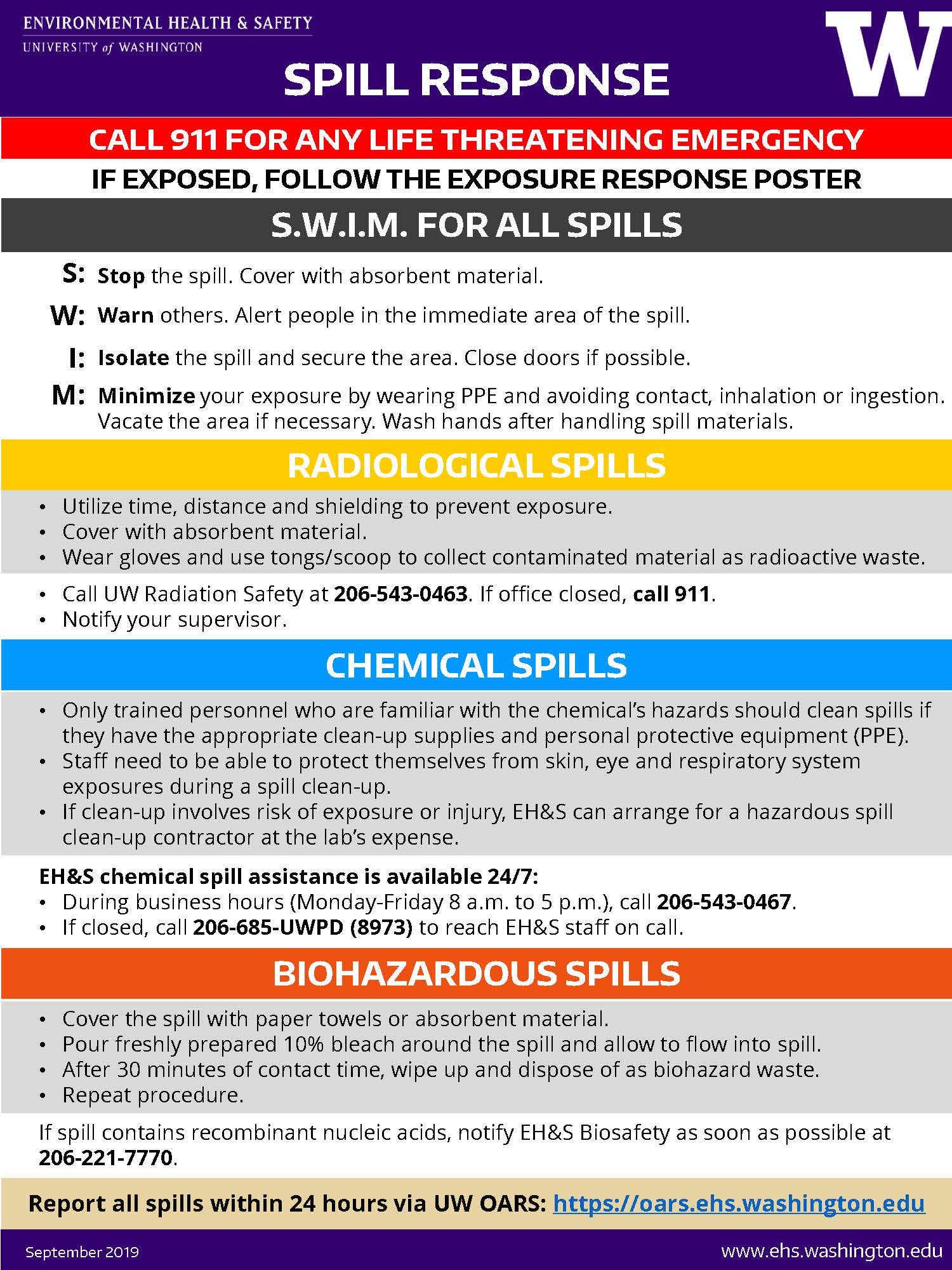 Stop the spill. Cover with absorbent material.
Warn others. Alert people in the immediate area of the spill.
Isolate the spill and secure the area. Close doors if possible.
Minimize your exposure by wearing PPE and avoiding contact, inhalation or ingestion. Vacate the area if necessary. Wash hands after handling spill materials.
Additional information is provided for specific types of spills. Post this sign in your lab if you use radiological, chemical or biohazardous materials.
Exposure Response poster (UPDATED)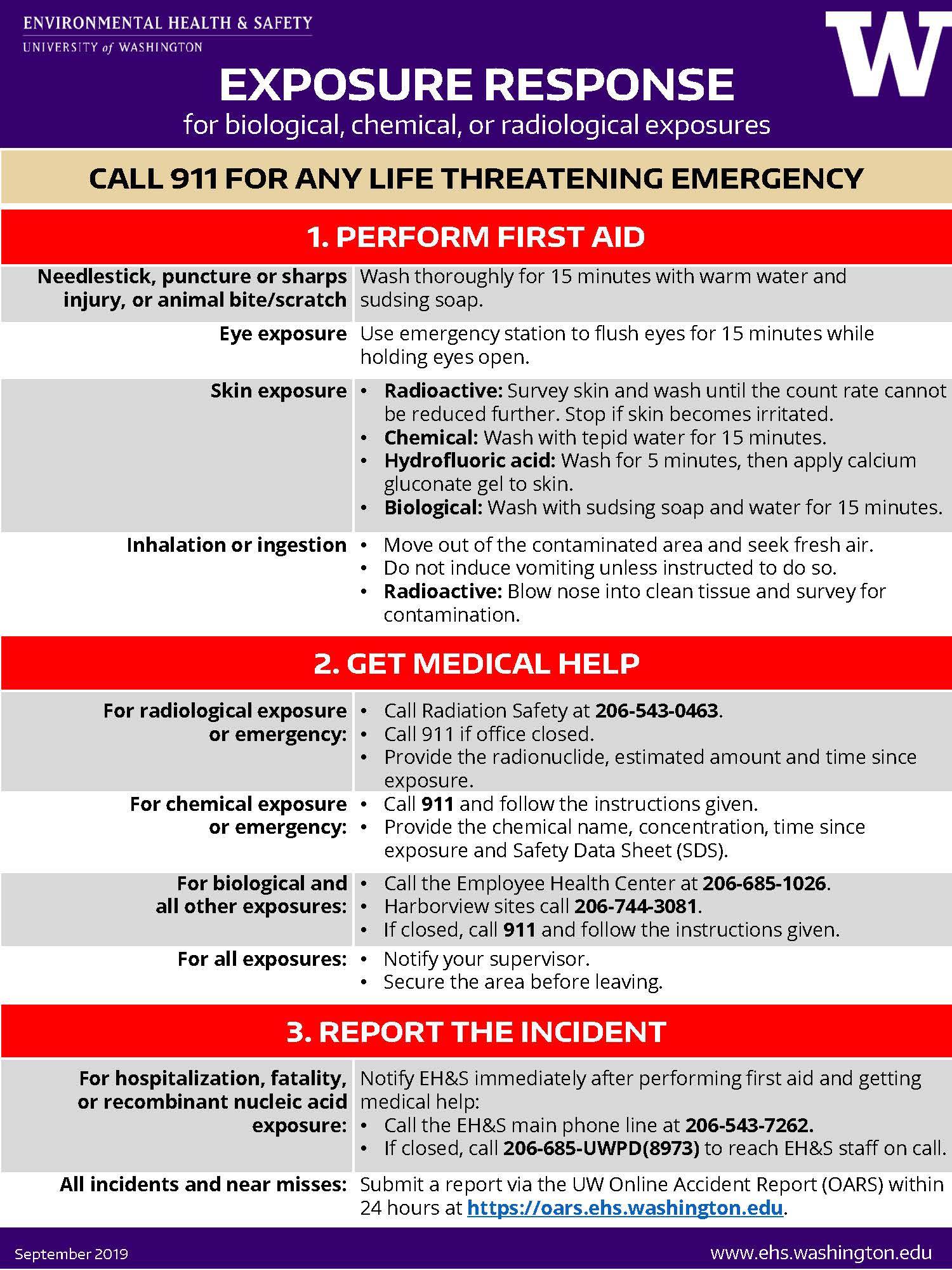 The Exposure Response Poster has been updated to include specific information for different types of exposures, such as radioactive and chemical. For all exposures, you should:
Perform first aid
Get medical help
Report the incident
Follow the specific instructions on the poster. Call 9-1-1 for any life-threatening emergency.
Display both posters in your laboratory
Please post both of these posters together in your laboratory. Provide training to lab personnel on the specific hazards in your lab and how to properly respond to a spill or exposure.
For questions about specific types of spills and exposures, please contact Radiation Safety, Chemical Spills or Biosafety directly: