Injuries involving sharps are among the most commonly reported injuries at the University. EH&S collaborated with campus partners to develop an online resource to assist researchers and support staff to reduce the risk of accidents and injuries before, during and after procedures involving needles and other sharps.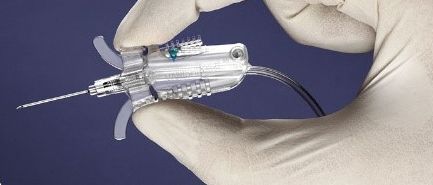 The new Sharps Safety webpage lists steps to prepare for safely working with sharps commonly used in research and clinical settings, along with recommendations for eliminating sharps from procedures (as appropriate) and substituting for safer sharps devices for specific in vitro and in vivo procedures.
The recommendations were compiled with the help of campus partners who gave input on activities and
devices currently in use, which included staff from:
Department of Comparative Medicine
Molecular Engineering & Sciences Institute
Office of Animal Welfare
Washington National Primate Research Center
Vendors, such as Retractable Technologies Inc. and BD Dickinson, assisted in supplying samples and demonstrating use of the safety-engineered devices.
In addition to providing recommendations for eliminating and substituting sharps, the Sharps Safety page includes tips for developing written procedures, training staff, disposing of sharps safely, and preparing for exposure and spill response. We encourage researchers to reduce the risk of sharps injuries by following and providing feedback on these tips and recommendations.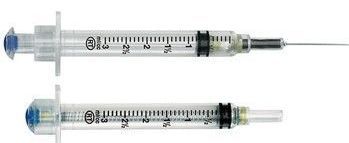 Contact the EH&S Biological Safety Team at ehsbio@uw.edu or 206.221.7770 for consultation and more information.