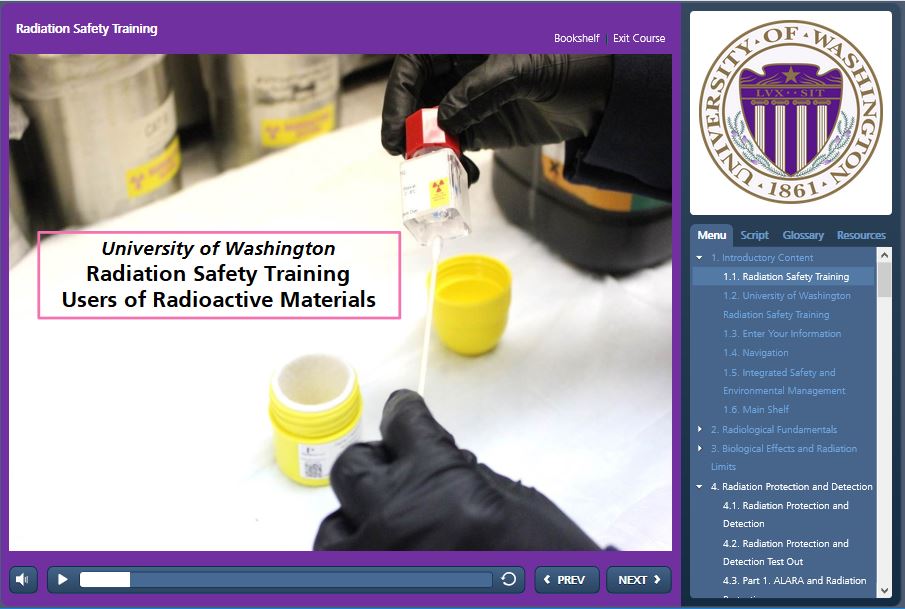 As of April 2019, the online radiation safety training looks very different. The new training is interactive, features quizzes and activities along the way, and contains voiceovers by our very own Radiation Safety staff. 
The training was developed for university research environments and we customized it for the University of Washington. The training will track progress along the way to allow users to take the training over multiple sessions. It is compatible with most major browsers and mobile devices.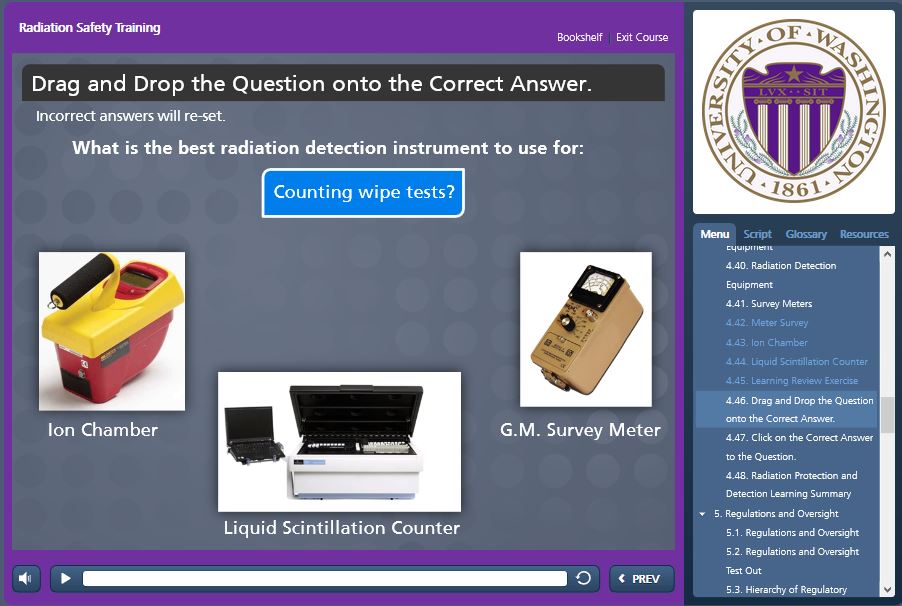 All new users of radioactive materials are required to take the new online training as a prerequisite to the in-person radiation safety training. In-person training happens once per month. To take the online training, sign up for the in-person training, or view the current training schedule, click here.
For more information, please contact Kevin Makinson of EH&S's Radiation Safety team, at kevinmak@uw.edu or 206.616.5022.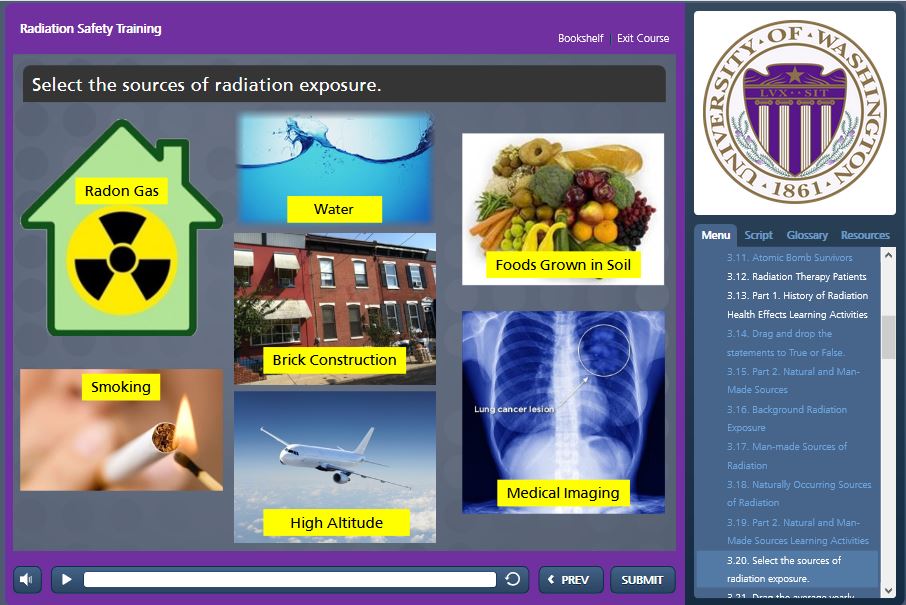 _________________________________
Want more environmental health and safety news? Read the latest news and subscribe to the EH&S newsletter.