EH&S launched a new Chemical Container Labels webpage where UW employees can learn about the requirements for labeling chemical containers of various types and download a number of customizable chemical label templates.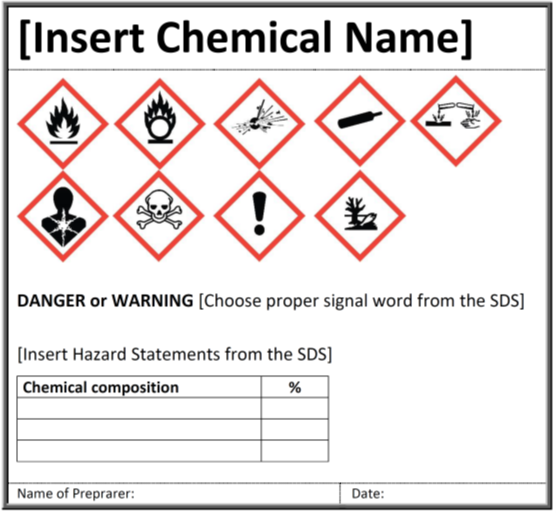 Whether you work in a laboratory, shop, clinic, research area, or use, store, or transport some type of chemical, the container must be clearly labeled with hazard information to ensure worker safety and prevent accidents and injuries.
EH&S designed four secondary chemical container label templates for University units that purchase hazardous chemicals in larger quantities and transfer, dilute or mix them in smaller "secondary" containers. The label templates are customizable and contain fields for required and optional information.
The following labels are available for download on the Chemical Container Labels page: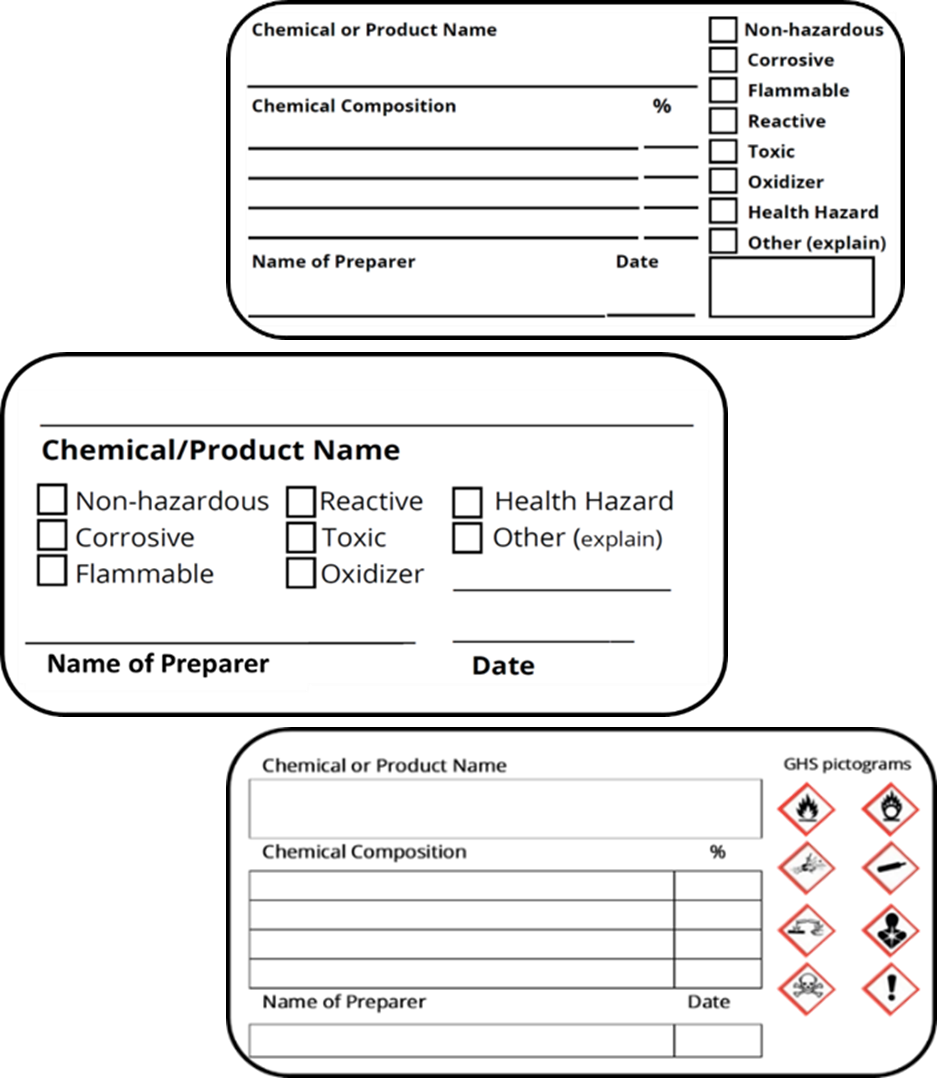 In addition to secondary chemical container labels, the Chemical Container Labels webpage covers requirements for the following types of container labels:
Contact EH&S at ehsdept@uw.edu or 206.543.7262 with questions about labeling chemical containers.