Laboratories, shops and maker spaces where hazardous materials are used or stored are required to post an up-to-date caution sign at the entrance. The sign alerts emergency responders and visitors of potential hazards and precautions for entry. EH&S debuted a new version of the caution sign with the release of the new MyChem platform.
Two new hazard symbols have been added – one for cryogens and one for lead – in addition to the symbols for biohazards and radioactive hazards. If all four hazards are selected and there are compressed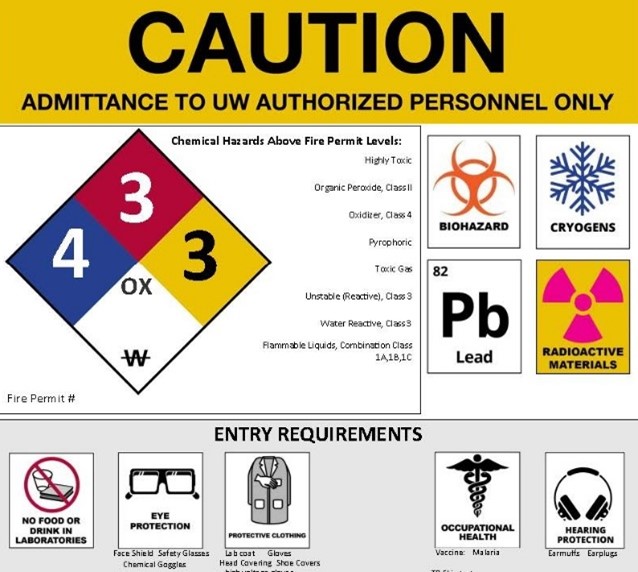 gases in your inventory, the symbol for lead will not appear on your caution sign. If you have cryogens, including liquid nitrogen, or lead in your space, be sure to print out new signs to feature those symbols.
There are now additional options for entry requirements displayed. You can identify any type of hearing protection required for visitors to enter the space.
The contact list section for the signs has also been expanded and can now accommodate up to six personnel listings.
Caution signs should be printed in color and any changes made to the signs should be done through the MyChem website. For additional information refer to the Caution Signs and Warning Signs webpage or contact labcheck@uw.edu.