On a recent Friday morning, the phone rang at the Environmental Health & Safety office where an emergency on-call staff person was ready to respond in the event of a fire, explosion, chemical spill, radiation leak or other hazardous material incident.
The call on September 14, 2018, came from the UW's Emergency Operations Center, where UW Emergency Management staff had initiated a disaster drill scenario involving a massive earthquake. The Emergency Operations Center fielded (fake) reports from volunteers indicating seismic damage and potential hazards across campus to simulate reports in a real emergency.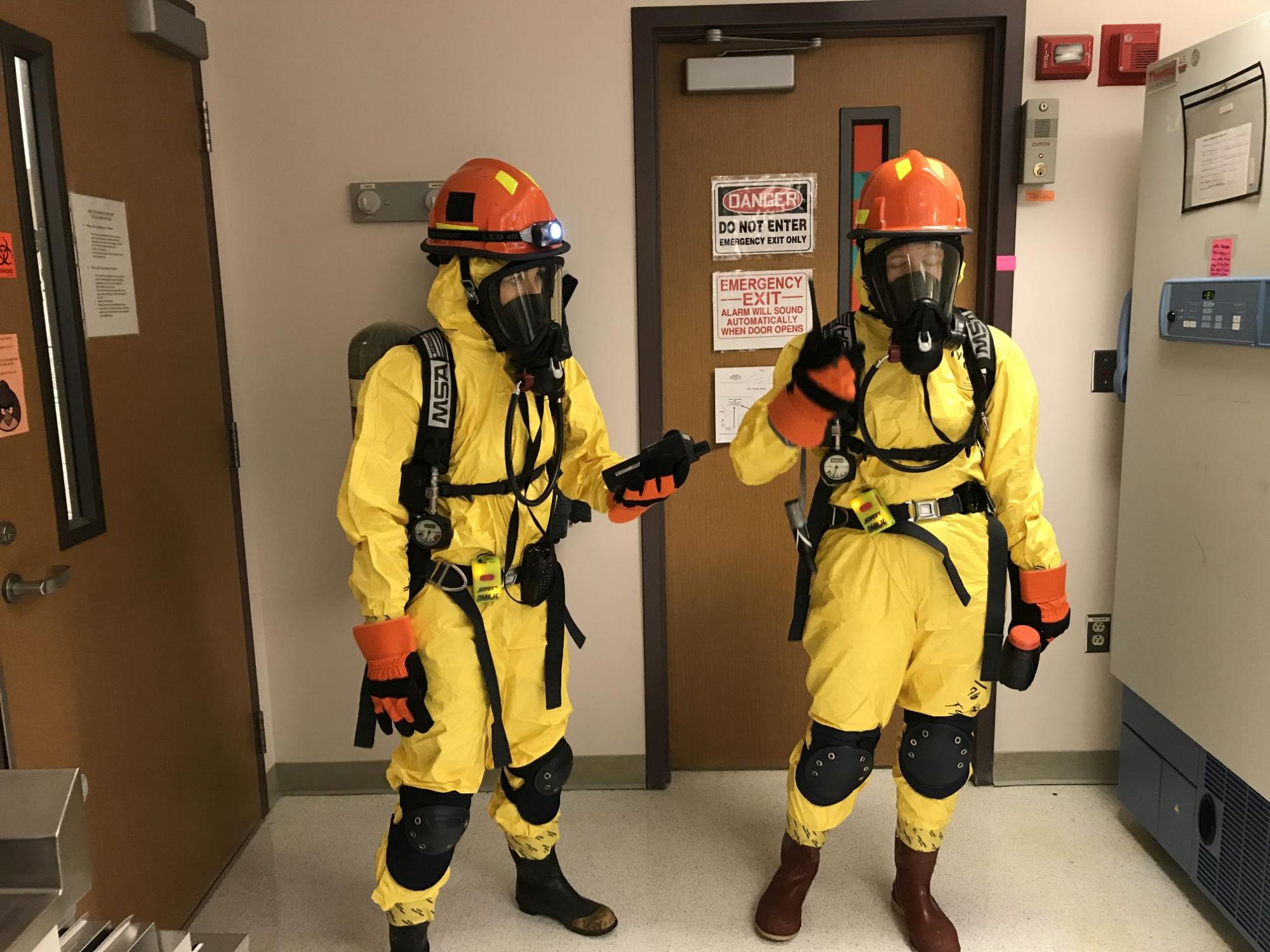 A report from a volunteer posing as a laboratory manager in the K wing of the Health Sciences Building complex noted a flammable liquid spill. The Emergency Operations Center sprung into action by first sending structural engineers to assess the damage and decide whether it was safe to enter the building.
Once the building was deemed safe for entry, the Pre-Entry Assessment Team (PEAT) was called upon to check each floor of the building for the presence of uncontained hazardous materials. PEAT is comprised of Environmental Health & Safety's subject matter experts who check for airborne chemical contaminants, biological agents and radiological contamination. PEAT performs sweeps of each floor to report chemical spills, locate injured people and identify damaged areas.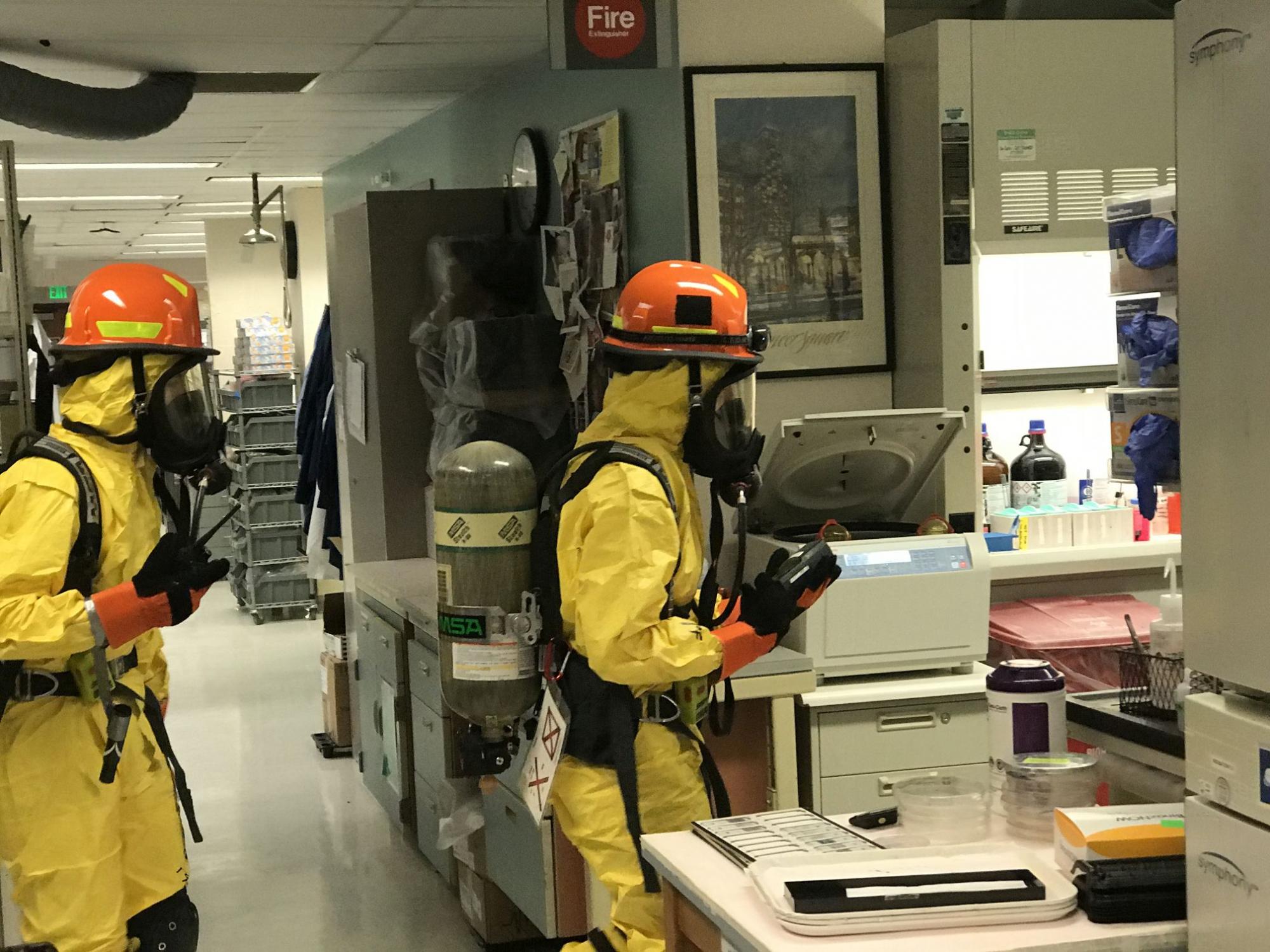 The earthquake disaster drill was a good lesson in effective coordination, as the communication from the Emergency Operations Center was essential for PEAT to locate the site of the chemical spill. Both the location and quantity of hazardous materials and particularly hazardous substances that exist in buildings on the UW campus is critical during emergencies, as emergency responders (such as PEAT and the local fire department) must be adequately prepared to address specific hazards posed by hazardous materials.
PEAT uses the UW's chemical inventory tracking system, MyChem, to pinpoint chemical storage locations and quantities of potentially hazardous chemicals stored in a building. Emergency responders rely on principal investigators, laboratory managers and chemical hygiene officers to accurately record the types and quantities of chemicals in their possession so they can be prepared to respond in an emergency.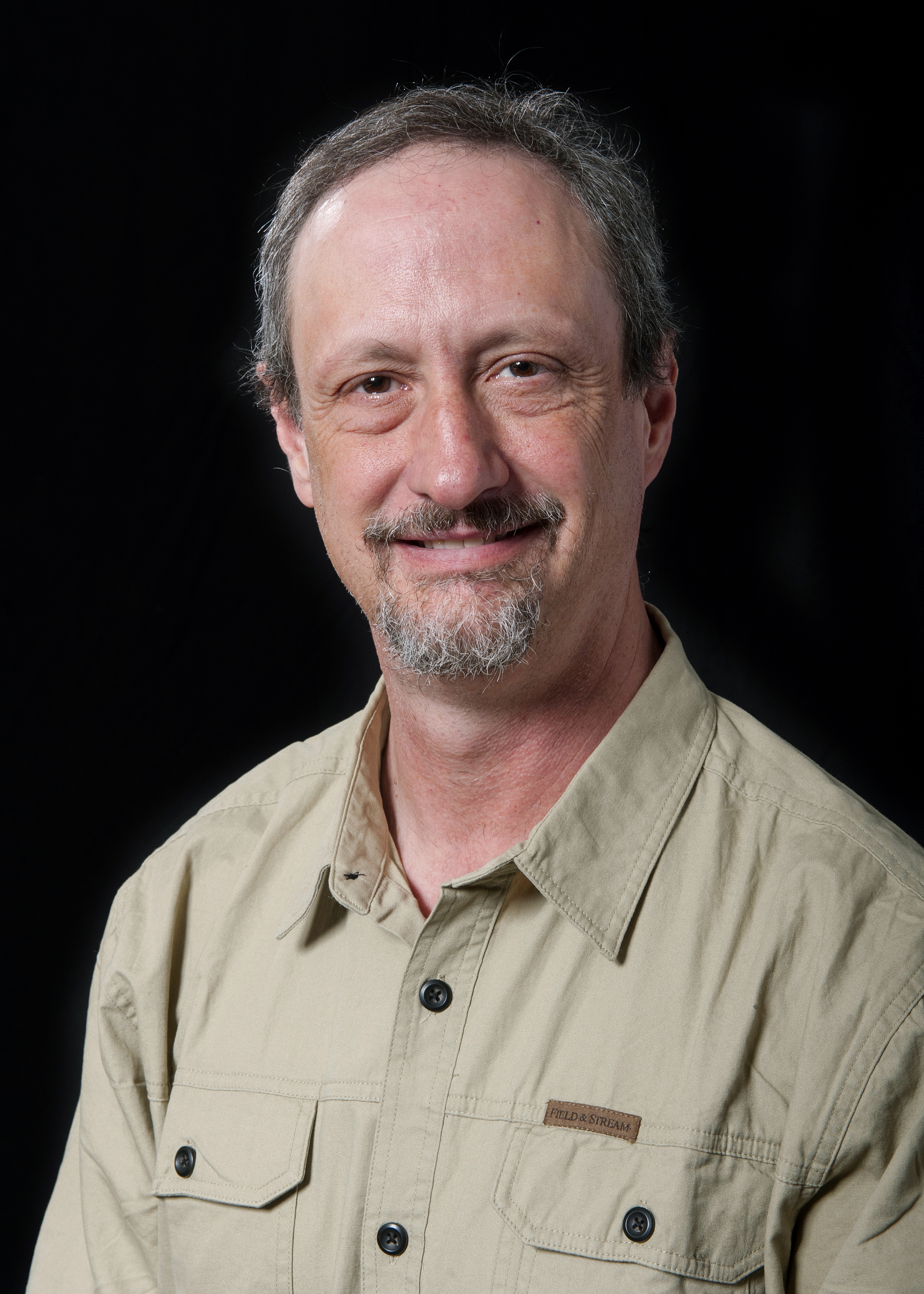 PEAT's fearless leader is Doug Gallucci, assistant director of Environmental Health & Safety's Environmental Programs office and chair of the University's Emergency Readiness Committee. Doug has over 25 years of experience managing the UW's hazardous material waste collection and disposal service, handling the transportation of dangerous goods, overseeing UW-owned contaminated sites, and preventing the pollution of the UW's ground, air, wastewater and stormwater.
More information about PEAT and Environmental Programs, please visit the Environmental Health & Safety's website.