Particularly Hazardous Substances (PHS) are chemicals that pose a high risk to employees in the workplace. Work with these substances requires specialized training from your PI or supervisor, and customized standard operating procedures (SOPs) that identify designated work areas, containment devices (such as fume hoods and glove boxes), procedures for decontamination, and prior approvals before work begins.
You can find out which chemicals in your inventory are currently classified as a PHS by looking them up in MyChem. When viewing your chemical inventory, look for the REG (regulatory) column.
PHS chemicals are flagged with a "P." 
Some chemicals may be flagged with a "B," which means they are both particularly hazardous and reportable by EH&S to the Department of Ecology per the Emergency Planning and Community Right-to-Know Act.
Chemicals flagged with an "E" are not classified as a PHS but are reportable chemicals.
PHS include the following:
    Highly Toxic: Chemicals in which a small dose can cause death or permanent injury or illness
    Highly Dangerous: Chemicals that are reactive and can, for example, easily start on fire, react with the atmosphere, or explode
    Select Carcinogens: Chemicals identified by review agencies as causing, or highly suspected of causing cancer in humans
    Reproductive Toxins: Chemicals identified by review agencies as likely to cause harm in conceiving, bringing safely to term, or even affecting a baby after birth
    Select Toxins: Chemicals that are potential terrorist weapons due to toxicity
Examples of PHS chemicals that are common in many labs include 2-mercaptoethanol, chloroform, ethanol, formaldehyde, nitric acid, and sodium azide, but the list of chemicals flagged as PHS is continually changing as new chemicals are added to UW inventories and knowledge about chemical hazards evolves. We recommend reviewing Safety Data Sheets and other sources of hazard information to determine if other chemicals in your work area fall within this criteria and require these additional safeguards.
Learn more about Particularly Hazardous Substances, how to write an SOP for them, and how to manage them in your laboratory.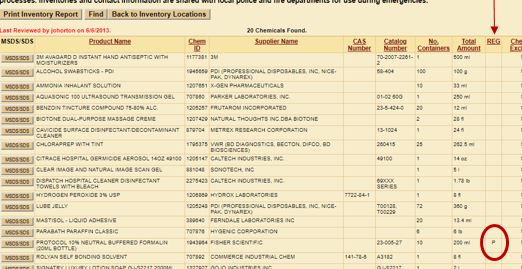 _________________________________
Want more environmental health and safety news? Read the latest news and subscribe to the EH&S newsletter.