UW personnel commonly order liquid nitrogen (LN2) from suppliers such as Airgas Inc. and Praxair (aka Linde Welding Gas and Equipment Center) for cryogenic storage used to preserve biological samples.
Airgas recently notified the University that as of January 1, 2022, Airgas staff will no longer perform the following services: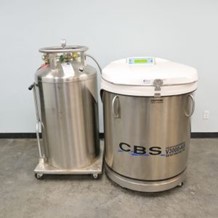 Dispense LN2 into Dewars and vessels containing any biological samples, and
Connect or disconnect LN2 sources to cryo-freezers where human biological samples are stored.
Airgas will continue to connect/disconnect LN2 Dewars to cryo-freezers that contain non-human biological samples with a signed Cryo Storage Product Supply Agreement. Please contact Airgas Customer service or email the customer service representative at:
Airgas, Inc. – An Air Liquide Company Seattle, WA |
Customer Service 206-682-2880 | Mobile (206)-930-5703
Har Dang, Life Science Specialist har.dang@airgas.com
UW personnel will have to assume these responsibilities or utilize Praxair as a supplier, who continues to offer this service upon request.
If an UW end-user decides to assume the responsibility for ordering and storing LN2 Dewars for the purpose of filling smaller Dewars and vessels for cryo storage, please contact EH&S at ehsdept@uw.edu for assistance in evaluating the room or area for cryogen storage and use to ensure safety and compliance with local fire code requirements.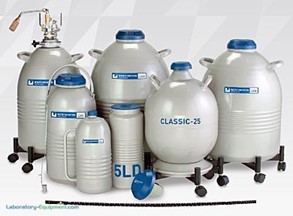 EH&S recommends all UW personnel who dispense LN2 into a Dewar and/or connect/disconnect an LN2 Dewar to a Cryo-freezer should read the equipment-specific operations manual and understand how the equipment works and follow the manufacturer's instructions.
All UW personnel who work with LN2 are required to be trained on the hazards and preventive measures when working with cryogens. EH&S recommends enrolling in the EH&S Liquid Nitrogen Safety online training. The training covers the hazards associated with liquid nitrogen and the best practices for using, moving, and storing liquid nitrogen.